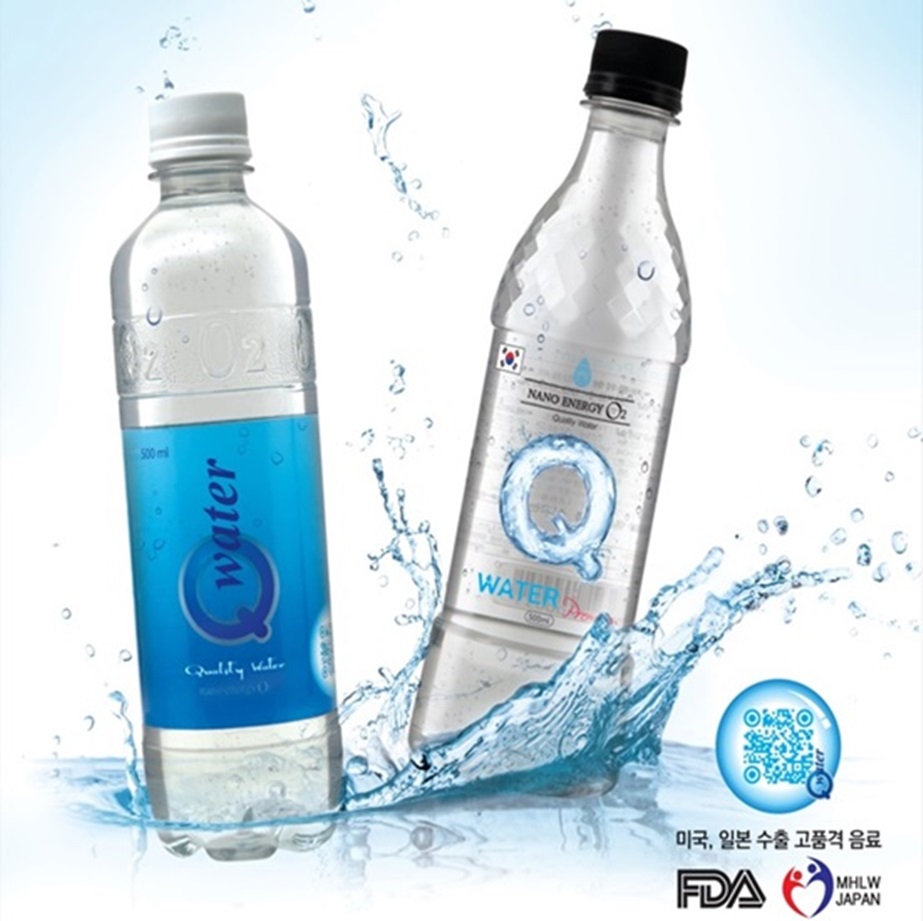 URIMUL Co.,Ltd. is a company established in September 2011 to specialize in deverlopment and export the only nano-energy water in the world in order to make contribution towards the enhancement of health of people and to expand our business into the global stage with the foremost priority on the respect for the nature, life and human kind.

While the 20th century was an era of fire, the 21st century may be referred to as the era of water. The lack of and conflict over water will worsen with rapid increase in the demands for water throughout the world in the years to come.

Q water is the only nano-energy water in the world produced by merging of the distillation engineering technology, EPU SYSTEM, Which is the product of 30 years of know-how of the developer, and the most advanced nano-tecnology that is capable of dissolving several million times more pure oxygen molecules in natural method than the ordinary water. The staffs and executives of URIMUL Co.,Ltd. shall put our utmost efforts and passion in order for the company to establish itself as the foremost environment-friendly company through in-depth recognition of the harmony between the company and natural environment as well as the need to develop new products in order to manufacturing functional water with segmentation of each of the functions, and by setting in lucid and refreshing corporate environment and cultures.
Moreover, we shall endeavor to fulfill our role and responsibilities as a high class beverage company loved and trusted throughout the world.
*HISTORY
1980. 05 Found 34th water
2011. 09 Established URIMUL Co., Ltd (Wonju-si, Kangwon-do)
2012. 04 Relocated the head office and plant (Jangseong-gun, Jeonnam)
2012. 12 Registration of facilities, plant, product with the U.S. FDA
2012. 12 Achieved ISO 9001, ISO 14001 certification
2014. 06 Certified as CLEAN workplace
2014. 09 Established RO SYSTEM (Filter) and facilities for oxygenated water
2015. 02 Signed an export contract with AMRI Capiklean (Japan)
2015. 07 Registration with the U.S.FDA (Q water)
2015. 09 Exported to ELIM USA,INC, Passed through inspection
2015. 09 Officially sponsored Q water to the 35th Golden Cinematography Awards
2015. 10 Signed a contract with ElimKorea Co., Ltd. for domestic OEM and export (USA)
2015. 11 Officially sponsored Q water to the 52th Dae jong Firm Awards
Company Profile
| | |
| --- | --- |
| Membership: | On ECPlaza since 2016 |
| Business Type: | Manufacturer |
| Location: | Jeollanam-Do, Korea |
| Product Category: | Drinking Water |
| Main Item / Product: | Q water (500ml) |
| Keywords: | Q water MIST, Q water, Q water Premium |
| Main Target Region: | World Wide |
| Year Established: | 2016 |
Contact Information
Company Name
URIMUL CO.,LTD.
Contact Person
Andy Cho
Address
30, Danpung-ro, Jangseong-eup
City/Area
Jangseong-gun
State/Province
Jeollanam-Do
Zip/Postal Code
515-805
Country/Region
Korea
Telephone
82-1661-1185
Website
Website on ecplaza.net